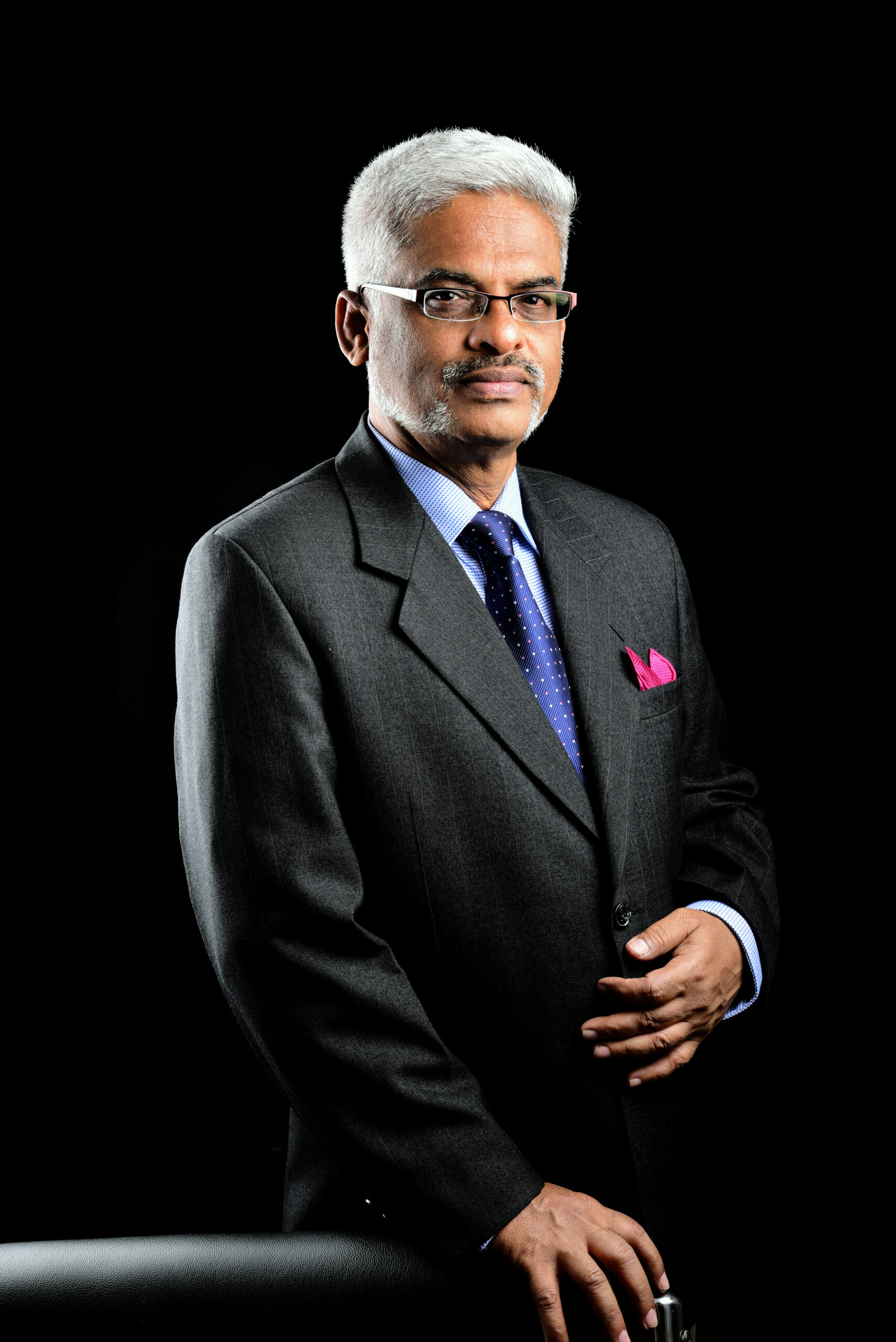 Dr. K T Varughese
Director/President
Dr. K T Varughese is a  Patent Agent with Registration No.  IN/PA-4269,  based in Bangalore. 
Dr. K T Varughese (Konnanilkunnathil Thomas Varughese), born on 26th May 1960 at Thelliyoor, Pathanamthitta district of Kerala state of India, to his father: K.V.Thomas and mother: Sosamma Thomas, is a retired Additional Director and formerly of Group Head of Central Power Research Institute, Bengaluru, India. He holds, B.Sc-Chemistry (Kerala University-1980) M.Sc-Chemistry (Agra University-1982), and Ph.D degree (1990) in Science from Jadvapur University, Kolkata,  Post Graduate Diploma in Intellectual Property Rights Law (PGDIPRL-2007) from National Law School of India University, Bengaluru and has also qualified the Patent Agent Examination (Registration)2022  of the Office of  CGPDTM, Mumbai. Dr. K. T. Varughese is the Director and President of CONCLAVIT, Bengaluru,  An Educational Platform for Advanced Training. He is the course Director for the CONCLAVIT  Programs of  (1) FDP Training on Simplified Patent Drafting and  Filing  (2) How Do You Know You Have an Invention To Patent?: Simplified Patent Training For Inventors and Scientists and (3) Coaching for Patent Agent Exam 2023.
Dr. Varughese  had  a distinguished research career in the subject of Polymer Science and Rubber Technology over 38 years associated with  Universities and Institutes in India in different capacities. He was Junior Research Fellow (1984-1986) at the Department of Polymer Science and Rubber Technology of Cochin University, Senior Research Fellow (1986-1989) at the Rubber Technology Centre, Indian Institute of Technology, Kharagpur, Ph.D. Student (1987-1990) at the Chemical Engineering Department of Jadavpur University, Kolkata followed by regular employment as Scientific Officer 2-4/Joint Director/Additional Director/Group Head (1989-2020) at Central Power Research Institute (CPRI), Bengaluru, Karnataka. He had also held the honorary position of Recognized Research Guide(1993- 2020) at the School of Chemical Sciences, Mahatma Gandhi University, Kottayam, Kerala. He had involved in guiding, examining and chairing Ph. D dissertations in his areas of research. He had produced 8 Ph.Ds with M.G. University and had also collaborated to advice Ph. D students of other Institutions like, Indian Institute of Science, Bangalore, Bangalore University, Mysore University, and National Institute of Technology, Warangal.
At Central Power Research Institute, he had held scientific/administrative Positions, which include Joint Director, R&D Management Division, Additional Director, Training Division and Additional Director and Head of Information & Publicity Division as well as Group Head to research and testing laboratories. He had organized scholarly events setting high standards at CPRI campus; for example, "International Conference on Polymers in Power Engineering, 4-6 October 2007 (ICPMPE-2007) participated by international speakers from different countries.
ConClavit is introduced as a knowledge sharing online platform. It is aimed to inspire learners at higher education level to engage in research and innovations with greater enthusiasm. Expansion in research and development activities help build a progressive society. Technical knowledge is needed to make impressive strides in economic and social developments. Knowledge growth in areas not linked with technical activities is also equally important for cultural advancement. By building intellectual capacity, it is expected to gain greater wisdom that helps better judgment. Eminence in capability levels and excellence in outputs may be the goals to be set to bring up quality and raise standards in Institutions. ConClavit objective is designed to encourage leaders to self develop as best strategists and builders of Institutions of highest importance. The programs are crafted to re-educate young minds to help them  orient their career progression in accordance with market dynamics. We dedicate our service for the benefit of our learners to realize their goals of moving with time, keeping updated, and staying long in their spheres of activity.
Unique Value Proposition​
ConClavit strategy is centred around the core- value understanding that all round education is the key to the progress of a society and so a nation. Communities that attain the capability to grow intellectually shall enrich in knowledge, wisdom, and skill-set necessary to face challenges in any aspect of human life and its environment. ConClavit shall foster sustainable growths to knowledge-seeking individuals or entities in all faculties of knowledge across nations.